Book Fair Organiser of the Term
Book Fair Organiser of the Term
We know how hard Book Fair Organisers work to make their Fairs a successful, fun event for their pupils. To reward those who always go the extra mile with their Book Fairs, we have started the Book Fair Organiser Awards. These exceptional teachers have won £250 worth of Scholastic Rewards for their school, but more importantly their dedication has engaged their pupils in reading in a way that is second to none.
---
Autumn Term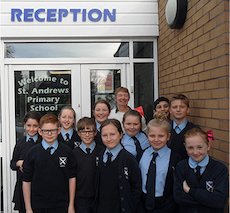 The Autumn Term winner of our Book Fair Organiser Awards is the amazing Mrs Munden. Mrs Munden, a former teacher at St Andrew's CE Primary School in Stafford, is due to run her 60th Book Fair in March 2018. In her 30 years of running Book Fairs, Mrs Munden has sold thousands of books to her pupils – and has found Michael Morpurgo to be one of her consistent bestsellers.
---
Spring Term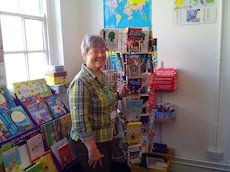 The Spring Term winner of the Book Fair Organiser Awards is the incredible Rosemary Dunstan. Rosemary is a librarian at Sonning Common Primary School who runs four Book Fairs a year. As her Book Fairs are so regular, parents at Sonning Common use it as their local bookshop. She is constantly upbeat, and always looking for new ways to engage pupils and parents in reading – something that shows in the numbers of books children buy from her Fairs!
---
Summer Term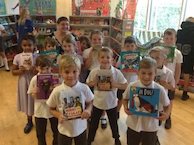 The final winner of the year is Adele Hickisson from Montgomery Primary School. Adele has been running Book Fairs at her school since 1998 and this summer celebrated her 55th Book Fair. She has inspired hundreds of pupils to pick up books over the years, creating a brilliant culture of reading in her school.
---
The next Book Fair Organiser Awards will take place in the autumn. Keep an eye out for our next amazing winner!