Free Resources - Your Book Fair Kit
Your Book Fair Kit
Three weeks before your Book Fair starts, you'll receive your Book Fair Kit!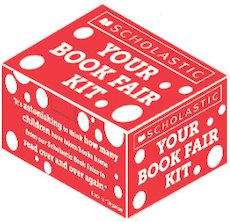 Sometimes known as the Planning Kit, or simply The Big Red Box, your Book Fair Kit contains everything you need to have the very best Book Fair possible.
Book Fair invitations for First Fair or Second Fair to let every pupil see the exciting books on offer and enter the amazing competitions. We recommend you hand these out a week before your Fair begins.
Posters and Arrows to help advertise your Book Fair around school and show people where to go
The Organiser's Guide, which is the essential handbook to running a successful Book Fair
Order Forms for First Fair or Second Fair, for you to order extra copies of popular books
The Goal Chart, so you can set and share your Book Fair goals with parents, teachers and children
Other key items, such as special posters for your library and classrooms and safety information, are also included in your Book Fair Kit
Many of these items are also available to download here on the website, just in case you need any extra copies (or just want a sneaky preview!).