Free Resources - Create a Team Secondary
Create a team

Find volunteers willing to help you achieve your Book Fair goals. Ask parents and school staff to lend a hand as part of your team. After all, many hands make light work. We recommend you start gathering your team together three to four weeks before your Book Fair.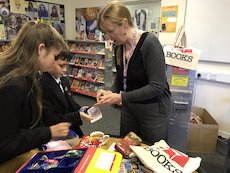 Put up recruitment posters at the school entrance
Ask for helpers via the newsletter and website
Place a notice in the staff room
Create a list of jobs that you need help with
Be specific about what is needed from volunteers, and when
Whether it's your fellow teachers, the PTA, or simply mums, dads and guardians, helping out at a Book Fair is a great experience for all involved.
To make finding a team as easy as possible for you, we've created posters, letters and certificates to help you recruit and reward your team.
Find parent and volunteer recruitment letters in Word format here:
Parent Letter Frame
Volunteer Letter Frame
You can also find them in your free Resource Pack
Book Fair Takeover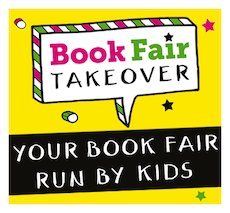 You could even get your pupils involved in running the Book Fair with Book Fair Takeover. A fun project that teaches your pupils about the world of work in the safe environment of your school, Book Fair Takeover also covers cross-curricular learning opportunities. Book Fair Takeover is the perfect project for older students to run, allowing them to really take ownership of your Book Fair.