What is the Organiser Toolkit?
The Organiser Toolkit is here to help you to run your Book Fair.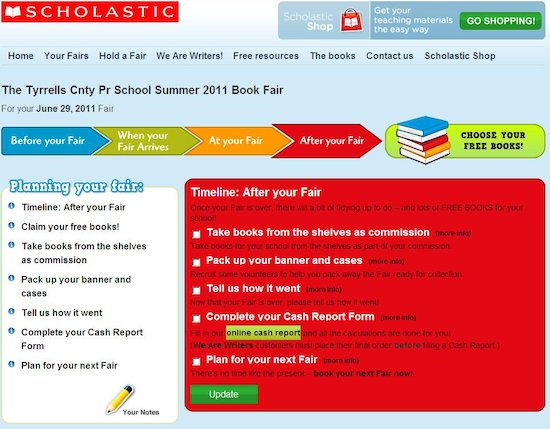 It's full of great features:
Process your payment – once your Book Fair is over you can use the online Cash Report Form to process your payment. It will calculate your Rewards for you which you'll be able to use straight away to get books and resources from the Scholastic Shop.
See your gift vouchers – Parents will be able to go online before your Book Fair to buy gift vouchers for their child to use when the Fair arrives. You can check to see who's bought vouchers and print out a list to check off at the Fair.
Free resources – you'll be able to download lots of free resources to help you advertise your Fair and make it a great event. You can also pick up £25 worth of vouchers to use as competition prizes!