Travelling Books Author Challenge
Test your Reading Strength
Explore new genres and find exciting, challenging new reads with our Author Challenge – and your school could win a visit from an author!
Stuck in a reading rut? Lost the thrill that comes with a new book? Challenge yourself with our Reading Strength-O-Meter and try four new books that could shake you out of your slump. As you level up, your school gets closer to a fantastic prize. It's a win-win!
Inside the invitations that came with your Book Fair, you'll find a Test Your Reading Strength-O-Meter where you can record the four books you've read to complete the Author Challenge. Send in the completed challenge and we'll be selecting twenty winners who will receive a free author visit for your school in the Autumn term in 2020!
Send your completed challenges to:
Author Challenge
Travelling Books
5th Floor, Euston House
24 Eversholt Street
London, NW1 1DB


Please include your name, school address, and school phone number.
This competition closes on 31st July 2020
Looking for ideas?
Not sure what book to read next to complete your Author Challenge? Check out a few of our suggestions!
If you like funny books…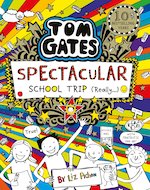 Tom Gates: Spectacular School Trip
Tom's class are off on an epic school trip. But unless Tom can be good, he's staying home! Sad faces! Aaargh! If Tom gets any more on the achievement chart, he'll be banned from the class trip! Will Tom be good (happy face) or bad (sad face)? The future of his school trip depends on an emoji!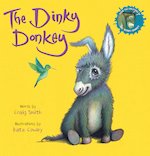 The Dinky Donkey
Hee haw! Say hello to the Wonky Donkey's daughter! Follow the adorable antics of the Dinky Donkey in this sweet and funny rhyming story. Get ready to bray with laughter (hee haw) even louder than you did the first time!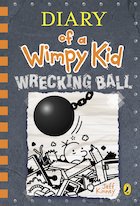 Diary of a Wimpy Kid: Wrecking Ball
The Heffley family have come into an unexpected inheritance. The Wimpy Kid can think of loads of cool ways to spend it. But his parents want to renovate. Before long, their dream is turning into a nightmare. Home sweet home? Not anymore…
If you like adventure stories…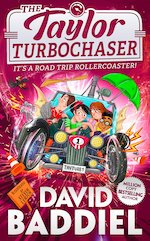 The Taylor Turbochaser
A rickety wheelchair becomes a supercar that whisks Amy off on a trip of dreams! Amy would love to be a racing driver so dreams really do come true when her best friend turns her wheelchair into the Taylor TurboChaser.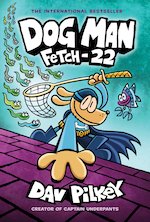 Dog Man: Fetch 22
Petey the Cat is out of jail, and he's ready to make a fresh start. But can Petey and Dog Man stop fighting like cats and dogs long enough to put their paws together and work as a team to save the world and Lil' Petey?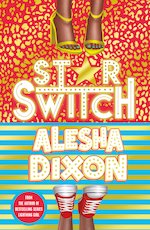 Star Switch
Naomi is the biggest pop star on the planet at the age of fifteen. Ruby is Naomi's biggest fan. When the girls have an unexpected encounter and magically swap bodies, will Naomi discover she can be a huge celebrity and a normal girl after all?
If you like magic and fantasy…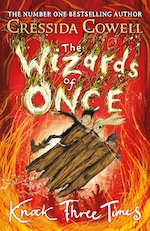 Wizards of Once: Knock Three Times
Third time lucky? Xar and Wish need all the luck they can get! Most of us would be lucky to fight a war against evil magic just once in a lifetime. But for Xar and Wish, it's turning into an everyday thing. The third electrifying book in The Wizards of Once series fizzes with magic and introduces us to a host of glorious new characters – bears and piskies and magical pins and needles to name but a few.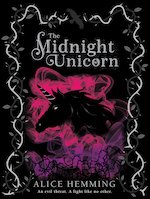 The Midnight Unicorn
In a faraway kingdom of unicorns, two girls live completely different lives. They've never met, but they've been bound together since birth. Their story began once upon a time. But how will it end?
If you like myths and legends…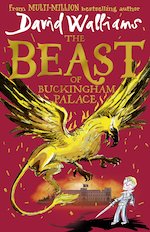 The Beast of Buckingham Palace
Fast forward into the future in this magical fantasy! The year is 2120. London is in ruins. Strange horrors are stirring inside Buckingham Palace's walls. Soon Prince Alfred must battle the Beast to save his mother, and the entire world…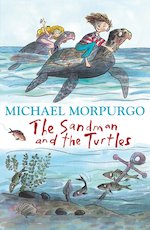 The Sandman and the Turtles
Every summer, Michael goes to stay at his cousins' farm on the Welsh coast. Every year, he swims with seals, watches whales – and listens to his old grandpa's stories. Tales of blood-red dragons sleeping in coves on Whaletooth Beach. Stories of sea captains and shipwrecks. And of the giant Sandman and his turtles, who sweep Michael off on a magical fantasy quest!
If you like history and classics…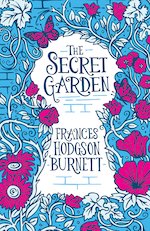 The Secret Garden
When orphaned Mary Lennox comes to live at her uncle's great houses, she finds it full of secrets. Then one day she discovers a secret garden, walled and locked, which has been completely forgotten for years and years…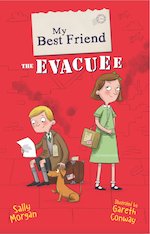 My Best Friend The Evacuee
Join two best friends as history is made in 1941. Teddy and Harriet have been joined at the hip for as long as they can remember – but then the war started. Teddy is evacuated all the way across the ocean to the United States and Harriet is left in London to face the Blitz! The pair promise to write to each other as often as they can, but soon Teddy is swept up in his new life, while Harriet feels lonely and frightened whenever the sirens begin to howl…
If you're an animal lover…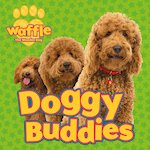 Doggy Buddies
Waffle is excited when Gramps' friend, Mr Willow, brings along his two dogs to play. When his new doggy buddies escape into Mrs Hobbs's garden, Waffle has to save the day!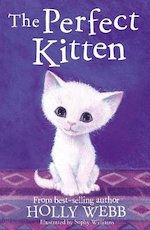 The Perfect Kitten
Amy's road is too busy to be safe for a cat but then they find a deaf kitten who has to be kept indoors. She's perfect! But what happens when she gets bored of staying inside?
TERMS AND CONDITIONS
Please read these carefully. 1. No purchase necessary to enter the competition. 2. Competition open to children aged 0 – 13 and closed to employees of the Promoter or anyone else connected with the promotions. 3. Entries must be received by 31st July 2020. 4. No cash alternative will be offered to prizes. 5. The Travelling Books team will choose twenty winning entries from the competition. The decision of the Travelling Books team is final and, due to the number of entries that will be received, no correspondence will be entered into. 6. The winner will be notified of their prize by 31st September 2020. 7. No responsibility will be taken for entries that are damaged, illegible, incomplete, lost or delayed in the post or otherwise fail to reach the Promoter by the closing date. Entries will not be returned to entrants. 8. The Promoter reserves the right to display entries in promotional material, social media channels and on the website. 9. The Promoter will only use entrants' personal information in connection with this competition. All personal details will be destroyed once the winners are announced. 10. It is a condition of entry that all entrants agree to be bound by these rules and are asked to retain a copy of these rules for any future reference. The Promoter is Travelling Books, 5th Floor Euston House, 24 Eversholt Street, London, NW1 1DB.