Parents
Bringing books to children and giving back to schools
When your Scholastic Book Fair arrives, you'll be able to browse over 200 of the books children really want to read, from award-winners and new releases to beloved favourites and bestsellers, all at amazing prices. Plus, for every book bought, you help to earn free books for your school!
---
It's time to get excited!
There's plenty to do while you wait for the big day to arrive! Just click on the buttons below to discover great ways to get ready for your Fair and build excitement ahead of your school's reading event of the year!
Our experts have selected the newest and best books from over 60 publishers, including exclusive titles that you won't see in shops or at any other Fairs! Take a look at some of our highlights using the Book Fair range button below.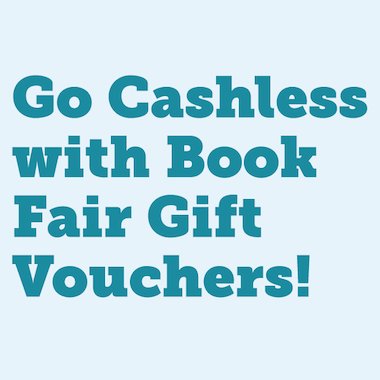 Book Fair Gift Vouchers are the simple, secure way to ensure your child gets the books they want when the Book Fair arrives and are perfect if you can't make it to the Book Fair or if your school doesn't accept cash!
Gift Vouchers
Once you have chosen your books, you can also pay using our secure parent payment system. Search for and select your school here to make a payment.
Once payment is complete, please inform your school of your payment reference and details of the books you would like to buy.
---
Research shows that children are five times more likely to finish a book if they have chosen it themselves, making a Scholastic Book Fair the perfect opportunity to get your child excited about reading!
Learn more with the Family Guide to Reading
---