What is a Scholastic Book Fair?
What is a Scholastic Book Fair?
A Scholastic Book Fair is a pop-up celebration of reading that puts the very best books directly into your pupils' hands, all while raising Rewards to spend on free books and essential resources for your school. There are countless reasons to run a Book Fair at your school – here are just a few:
We'll supply your school with mobile bookcases packed with over 200 of the newest and best books from over 60 publishers, including exclusive titles that you won't see in shops or at any other Fairs.
Sell to pupils with the help of colleagues, parents or even children themselves with the Book Fair Takeover enterprise project, a great way to promote key curriculum objectives with your Fair.
Amazing things happen when a child can choose their own book to read, and with amazing discounts and prices from just £2.99, a Book Fair helps your pupils access the right books for them.
Get creative! A Book Fair is a fantastic opportunity to encourage creativity, and we love to see the different ways you run your events (so be sure to mention us on Twitter!). You can even claim £25 worth of Book Fair vouchers to use as competition prizes, so why not hold a 'design a book cover' contest or ask the children to write book reviews for your library in the lead up to your Fair?
We're here to support you every step of the way. With free, downloadable resources, including invitations, posters and more, it's easy to promote and plan your Book Fair.
For schools that would like more than one Fair in a term or year, we offer a Second Fair range, available from January to July, with a selection that is 80% different to the range you had on your First Fair!
Keep the excitement for reading going! Every book sold at your Fair helps to earn

FREE BOOKS

for your school!



Book your Fair!



If we are unable to deliver bookcases to your area, you can still have a brilliant Book Fair! We'll deliver your Book Fair boxes, filled with the best children's books, along with all the promotional materials you'll need. Speak to our Book Fairs team about running a table top Fair at your school.
---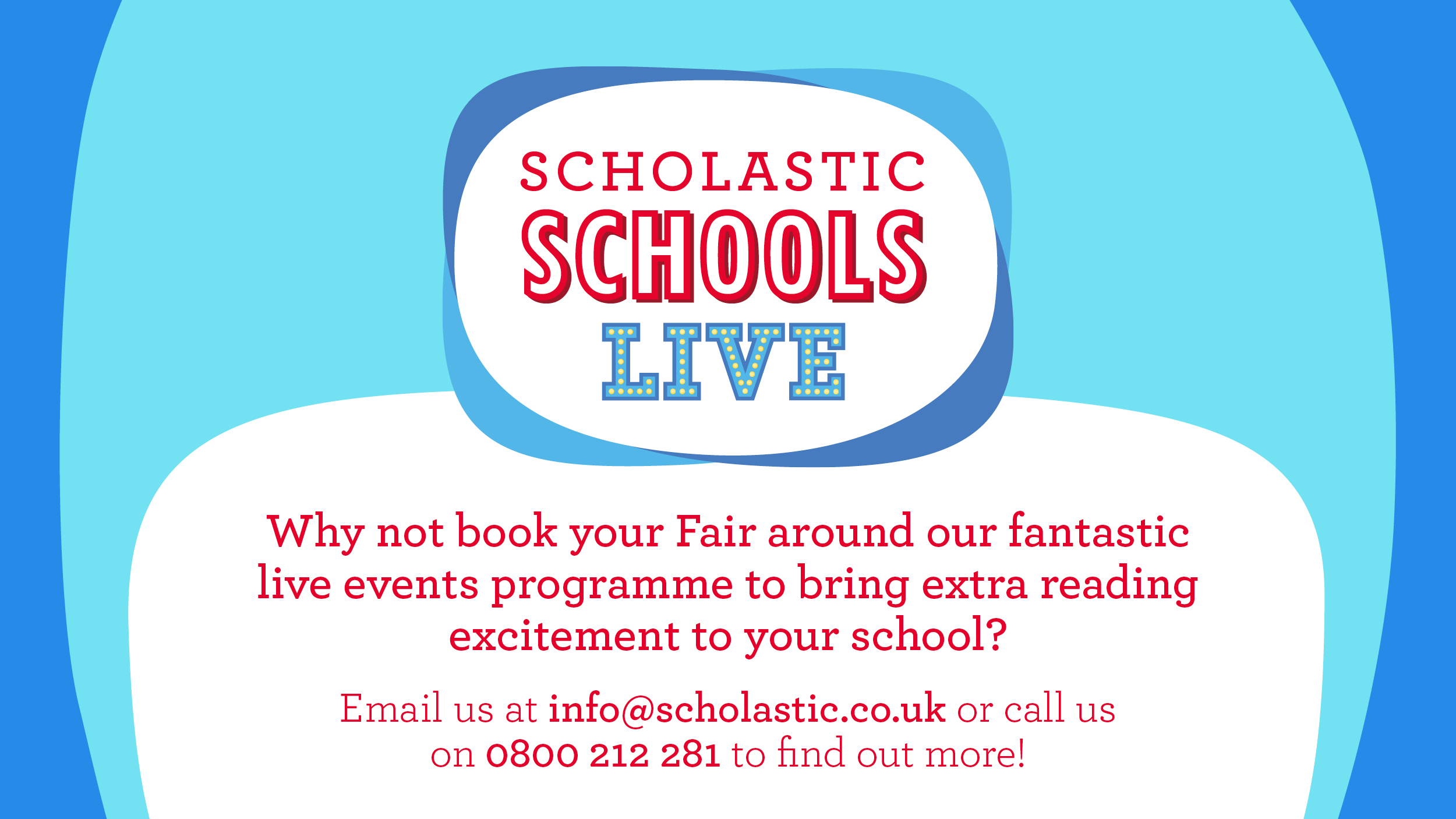 ---