Previous Competition Winners
Previous Book Fair Competition Winners
Happy Monkey Competition Autumn 2018

Winner
Morgan from Queen Emma Primary School.
Happy Monkey helped us to choose our winner, and they chose Morgan's entry because they really liked the beautiful descriptions and detailed artwork. Congratulations Morgan!
Runners up
Orla from St Anne's Primary
Isla from St Mary's Primary
Cerys from Parkfield Primary
Secondary Competition Autumn 2018

Winner
Alexander from Swavesey Village College.
Alexander's design for a fantasy city was impressive – so enormous that it took two of our judges to hold it up! Congratulations Alexander!
Runners up
Stanley from The Park School
Grace from Queen Elizabeth School
William from Hymers College Senior School
Primary Competition Spring 2018

Winner
Kritika from Talavera County Junior School.
We loved Kritika's clever acronym for a superhero squad of grandmothers – the Brave Intrepid Noble Granny Organisation (or The BINGOs) impressed our judges! Congratulations Kritika!
Runners up
Nicholas from Hatchell Wood Primary, who created Squirrel Man
Hannah from Vicarstown National School, who created Batwolf and Horsechicken
Niamh from St Macartans Primary School, who created the Reading Rebellions
Primary Competition Autumn 2017

Winner
Nikhil from Rhiwbeina Primary School.
We had so many fantastic name ideas for the monkey that we asked Happy Monkey to help us choose, and they loved Nikhil's Bananaby. Congratulations Nikhil!
Runners up
Penelope from Axminster Catholic School, who named the monkey Giggles
Melanie from Urmston Primary School, who named the monkey Milo the Mischievous Monkey
Ella from Eldene Primary School, who named the monkey Melony
Secondary Competition Autumn 2017

Winner
Davidzo from Aylesbury High School.
Davidzo, along with a group of friends, embarked on a Sugar Stoptember – Stoptober challenge in memory of a friend's grandmother.
Fantastic effort Davidzo, congratulations!
Runners up
Ayan from St. Cyres School
Zainab from Allerton Grange School
Lucy from Kings College International
Thomas from St. Martin's Catholic Academy
Tom from Glenthorne High School
Primary Competition Spring 2017

First Place
Grace, from Fife!
The Tom Gates song competition was judged by the author Tom Gates, Liz Pichon. Liz felt that Grace's song was catchy, well written, beautifully sung and well played.
Watch Grace's entry here.
Congratulations Grace!
Runners up
Samuel from Seely Primary
Sophie from Helm School, Meltam
Annabel and Chloe from Pendoylan Church in Wales School
Olivia and Beatrix from Botley School, Oxford
Congratulations to the runners up and to everyone who entered – the standard of the competition was extremely high.
Secondary Competition Spring 2017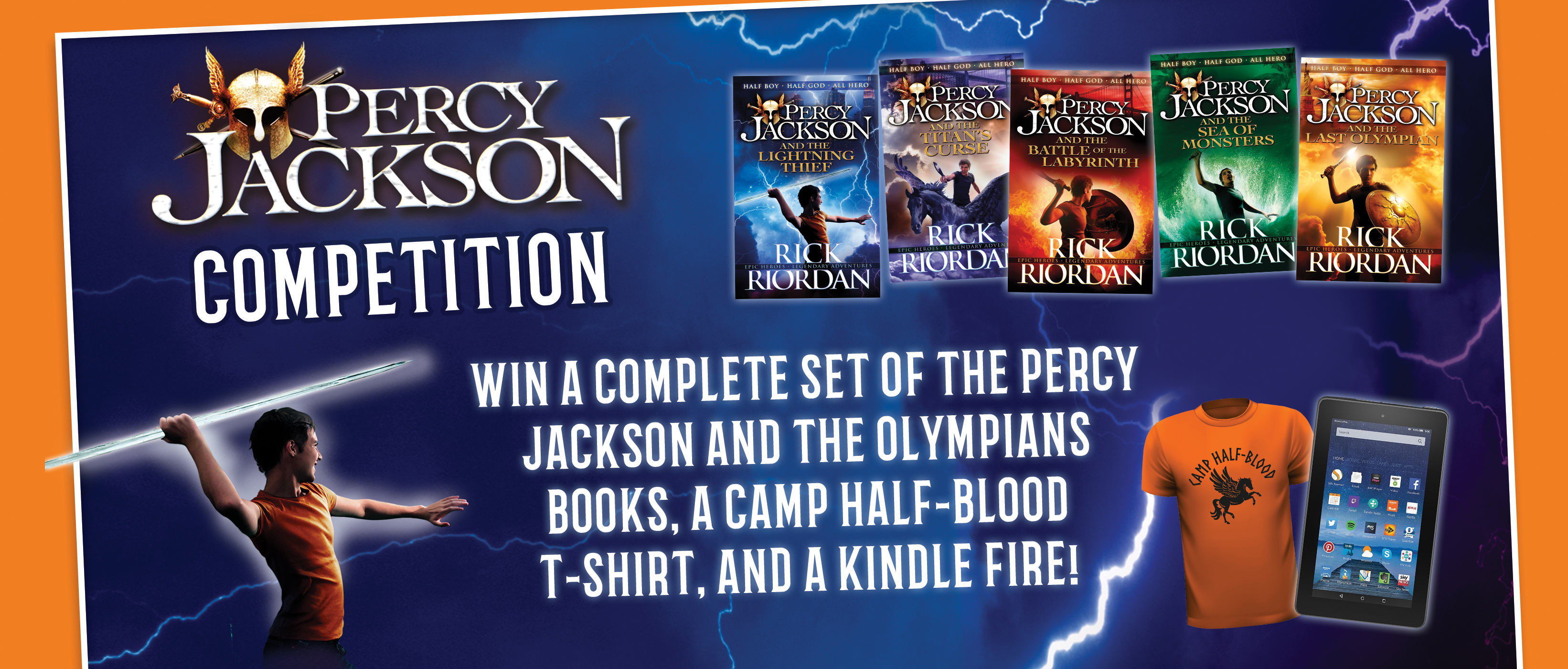 First Place
Charlotte from Collingwood College
Charlotte wrote an amazing short story, Fóvos, which showed just how much she loves the Percy Jackson series and displayed a real talent for writing.
Congratulations Charlotte!
Runners up
Haudane from Al-Ashraf Secondary School for Girls
Sean from Collingwood College
Santi from Dwight School
Cristi from Queen Anne High School
Ishaa from King Edward VI Handsworth School for Girls


Harry Potter Competition
With nearly 2,000 entries, our Harry Potter competition was one of our most popular of all time. The standard of the entries was also extremely high, making picking winners a very difficult job for our judges. Well done to all who entered.
Overall Winner
Shriya, from Stranmills Primary School (Hufflepuff)!
Shriya's entry really impressed us. Her three page essay showed her in-depth knowledge of Hufflepuff House, as well as showing how her character matches up with the values of the House.
"If I am put into Hufflepuff I will be able to make bad witches and wizards good by convincing them! I shall make Hogwarts better."
Congratulations Shriya!
Runners Up
Briahna, from St Mary's CE Primary School (Ravenclaw)
Alex, from Scoil Nicoláis (Gryffindor)
Nina, from Wicklow Montessori Primary School (Hufflepuff)
Brendan, from St John Fisher Catholic Voluntary Academy (Hufflepuff)
Dylan, from Nicholas Hawksmoor Primary School (Gryffindor)
Leah, from Whithom Primary School (Ravenclaw)
Kaena, from Crackley Hall School (Hufflepuff)
Tanisha, from Grove Road Community Primary School (Ravenclaw)
Calum, from Viewlands Primary School (Gryffindor)
Priya, from Higham Primary School (Ravenclaw)
Gaming Competition
Our design a video game character competition had some of the most inspired and imaginative entries of any competition we have ever run. Many students went above and beyond the brief, creating booklets, writing stories, painting pictures, creating characters in photoshop, and even making models. The judges found it extremely hard to choose the best six entries – well done to everyone who entered their design.
Overall Winner
Rania, from Rugby High Girls' Grammar School!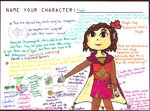 Rania's character, Maple, was extremely detailed and well thought through. Rania's drawing perfectly illustrated what Maple can do, as well as showing us what she looks like. The judges loved the colours and the little details that were included in the design.
Congratulations Rania!
Runners Up
Eva, St Joseph's Roman Catholic School
Abhishikth, King Edward's School
Patryk, Whitefield School
Oran, St Patrick's College
Sami, Conyers School
How to Train Your Dragon Competition
Find out who won our Design a Dragon competition here.