Competitions
Primary Competition Spring 2017

WIN an exclusive ukulele doodled by Liz Pichon, £250 of musical instruments for your school and a Tom Gates goody bag!
For more information about our Tom Gates Competition, click
here
.
Secondary Competition Spring 2017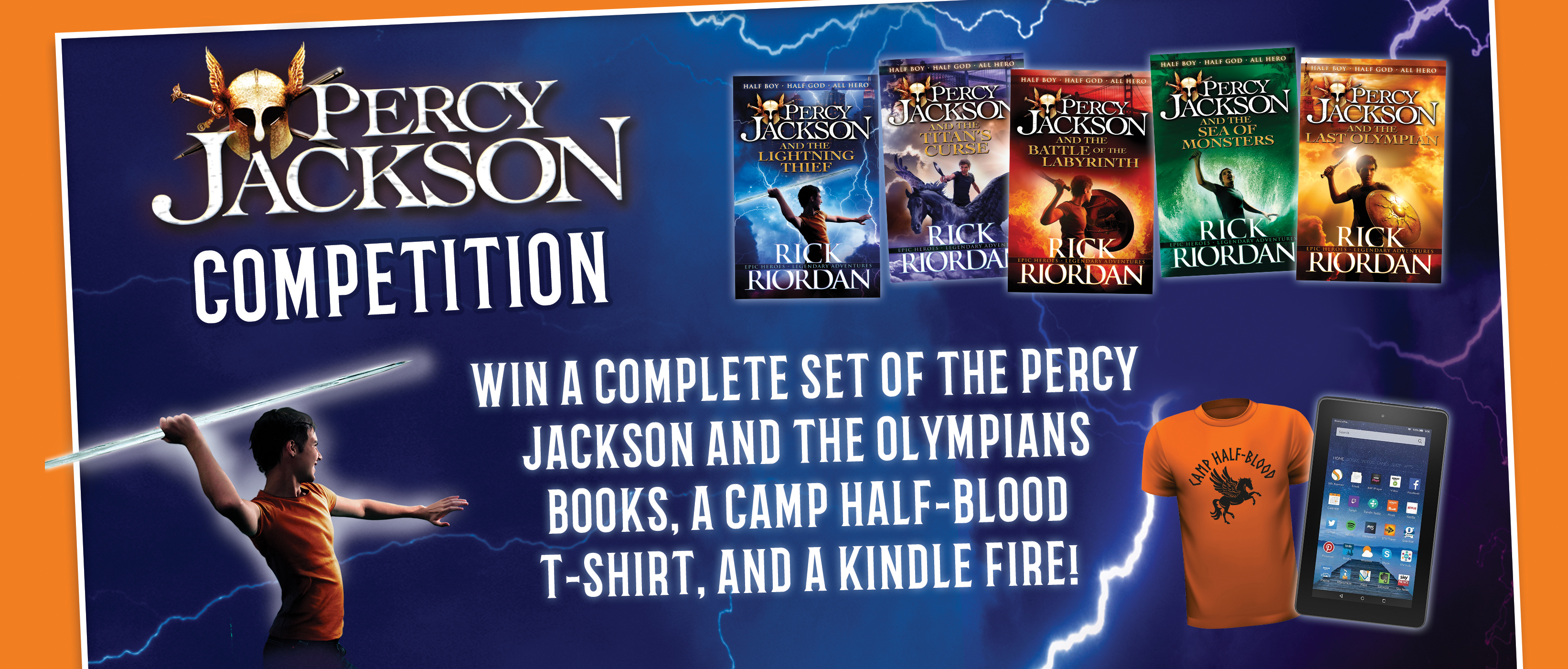 WIN a complete set of the Percy Jackson and the Olympians books, a Camp Half-Blood t-shirt and a Kindle Fire!
For more information about what you can win and how to enter, visit our Percy Jackson Competition page here.


FREE

Child Entry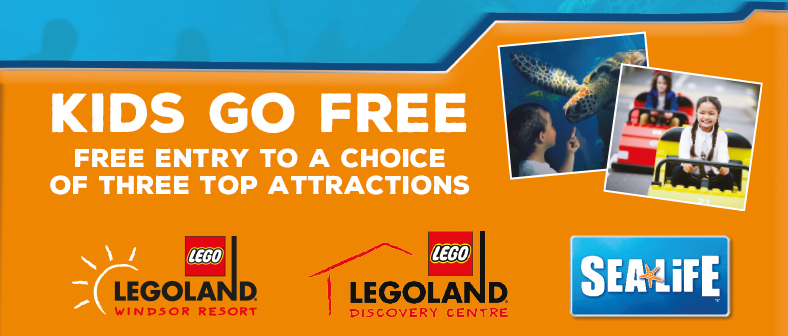 Begin your LEGO® adventure at the LEGOLAND® Windsor Resort, explore the ultimate indoor LEGO playground at LEGOLAND® Discovery Centre Manchester or dive into an amazing underwater world at one of the SEA LIFE Centres and Sancturies.
For full Ts&Cs visit the Kids Go Free Page
Previous Competitions
Harry Potter Competition
With nearly 2,000 entries, our Harry Potter competition was one of our most popular of all time. The standard of the entries was also extremely high, making picking winners a very difficult job for our judges. Well done to all who entered.
Overall Winner
Shriya, from Stranmills Primary School (Hufflepuff)!
Shriya's entry really impressed us. Her three page essay showed her in-depth knowledge of Hufflepuff House, as well as showing how her character matches up with the values of the House.
"If I am put into Hufflepuff I will be able to make bad witches and wizards good by convincing them! I shall make Hogwarts better."
Congratulations Shriya!
Runners Up
Briahna, from St Mary's CE Primary School (Ravenclaw)
Alex, from Scoil Nicoláis (Gryffindor)
Nina, from Wicklow Montessori Primary School (Hufflepuff)
Brendan, from St John Fisher Catholic Voluntary Academy (Hufflepuff)
Dylan, from Nicholas Hawksmoor Primary School (Gryffindor)
Leah, from Whithom Primary School (Ravenclaw)
Kaena, from Crackley Hall School (Hufflepuff)
Tanisha, from Grove Road Community Primary School (Ravenclaw)
Calum, from Viewlands Primary School (Gryffindor)
Priya, from Higham Primary School (Ravenclaw)
Gaming Competition
Our design a video game character competition had some of the most inspired and imaginative entries of any competition we have ever run. Many students went above and beyond the brief, creating booklets, writing stories, painting pictures, creating characters in photoshop, and even making models. The judges found it extremely hard to choose the best six entries – well done to everyone who entered their design.
Overall Winner
Rania, from Rugby High Girls' Grammar School!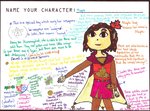 Rania's character, Maple, was extremely detailed and well thought through. Rania's drawing perfectly illustrated what Maple can do, as well as showing us what she looks like. The judges loved the colours and the little details that were included in the design.
Congratulations Rania!
Runners Up
Eva, St Joseph's Roman Catholic School
Abhishikth, King Edward's School
Patryk, Whitefield School
Oran, St Patrick's College
Sami, Conyers School
How to Train Your Dragon Competition
Find out who won our Design a Dragon competition here.